NUTRA
SWEET
PIXIE
STICKS
Hello. You've reached the incredibly cheap, badly done home page of the band Nutra Sweet Pixie Sticks. If you know anyone from Nutra Sweet who would be willing to give me permission to use Nutra Sweet in our name, please email me.

Right now, you're probably wondering: "Who are these Nutra Sweet Pixie Sticks guys, and why the stupid name? Don't they know Nutra Sweet is a trade mark?"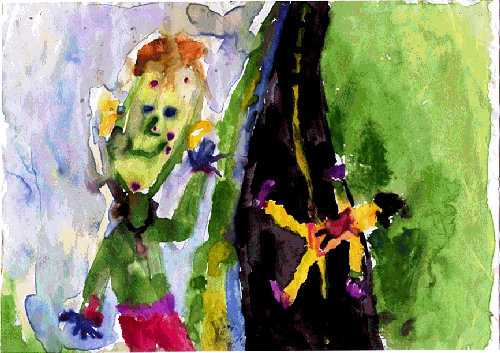 Well, for your information, NSPS is only one person, so quit your complaining. "Who is this schmoe?" you ask. It is Jeremy Mathews. He can play many instruments and write profiles about himself in the 3rd person. But that isn't it. He is also a horrible singer. Sometimes I have guest singers. If you are a good singer, and you like the odd music you hear on this page, email me and maybe YOU could sing!!! If you like the music you hear on the page, email me and I'll send you some information. You should come back every few weeks because there always more songs and such coming except when Jeremy gets sick of updates. After all, what's the point of the internet if you just have a page that never changes? You should just publish a book (books are great, Jeremy loves them, Jeremy just thinks you need to update web pages, since you can.) I've (or is it he has?) already written about 30 songs, and 18 appear on the brand new demo. However, it would probably be better to say on the demo that came out in May of 1997 in case I forget to update the page for some reason.
---
Jeremy Mathews
nsps@usa.net
All material found on this page or one of its components is copyright 1996-97 Jeremy Mathews, except the Songs, News, Critical Acclaim, Lyrics Headers, and the Those Wacky Crazy Canadians cover, copyright 1997 Alex Gershon.
---

I have visited this page
times to make sure that it works.

---
Songs and Information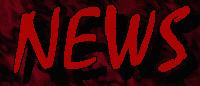 : Update coming soon.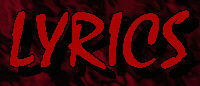 : Um,... The lyrics really need to be updated and new ones need to be typed, so I'll get the page back up ASAP.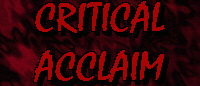 : Read what others have said about the new tape and the music in general.






---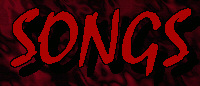 These songs are from one of the Nutra Sweet Pixie Sticks tapes, either the brand new, 32 song album with over an hour of music on it, THOSE WACKY CRAZY CANADIANS, or the origional self titled 18 song demo that lasts 30 minutes (The demented waving man thumbnail indicates the Nutra Sweet Pixie Sticks demo, still available from Nutra Stick productions for $4, while the Canadian flag indicates... THOSE WACKY CRAZY CANADIANS, available from Nutra Stick Productions for $6. GET BOTH TAPES FOR THE BARGAIN PRICE OF EIGHT (8) DOLLAIRS!!! All prices include shipping and handling and tapes come with free gifts, such as paper with ink, or liner notes, protective cassette and screws, and a transparent small box to contain them). You can order them from Nutra Stick Produtions. Mail your money to
Nutra Stick Productions
5035 S. Jazz Lane
Salt Lake City, UT 84117


Extra special thanks to Adam Tyner for letting me clog up his web space with all these songs.



If I Only Had a Time Machine: Isn't sung so well in some parts. Origionally one of my favorite songs I've written, I redid it with seven more instruments for Those Wacky Crazy Canadians.


The Happiest Girl in Utah: I recorded a new version of this for the next album, and it was on the first demo. Inspired by a great story, only a more modern one, this song isn't just the corny-love-song-satire-type piece it seems, but also a tribute to the Sherlock Holmes Novel by Sir Aurthor Conan Doyle, "A Study in Scarlet." I assure the fact I live in Utah is strictly a coincidence, and that the reason Utah is mentioned because it is a direct quote from the book. If you don't believe me, read the book.


Nothing He Could Do: This song is a little more straight forward than I usually like to write, but who cares? This song is from the first NSPS release and isn't at all on Those Wacky Crazy Canadians


These Magnets Together: Some say it is one of my best. This song pretty much speaks for itself.


Spark in the Dark (live version): This song has some interesting chords and some great lyrics. It's a tad abstract, and you can interpret it any way you like.


Something Swimming in my Trunks : This short little song features a synthesized bass and organ that don't do much, and a guitar. A very good friend of mine likes this song a lot, so you should too.


Kicked in the Face: The lyrics to this were written by my friend Michael Rose after I had the music for a couple years and couldn't do anything with it. Michael is a very kickass writer and you can find his short stories at Mr. Flippy's Red Light Funtime Party Hour and in his column, Playground Justice at JournalX


Alma Mater: This is a wacky little number. It's got piano, and two guitars, and a strange sort of rhythm.


Ceiling: This is one of my favorites from The mid TWCC recordings. It has a swell organ and a guitar in the back and the same verse repeated a few times with something new in the chorus.


If I Was President: A cool song with a lot of instruments. Need I say more?


The Sponge: An almost incoherent abstraction of things. Enjoyable.


---
Other Cool Music Sites on the Web
The official They Might Be Giants Home Page: My favorite band. The Best! More links to come and some songs once I'm ready. Come back in a week.
The Unofficial TMBG Home Page: includes chords, lyrics to released and unreleased songs, interpretations, and lots of other fun stuff.
Bar/None Records: Supports great artist, including Brian Dewan, Drink Me, Freedy Johnston, and early TMBG.
Gershwin Home page:
Mr. Flippy's Red Light Funtime Party Hour: A great page. If you've got a few hours to kill, this is the place. It's not all music, but it has a section of music links. The TMBG link on it leads to Mr. Flippy's TMBG page, possibly the best TMBG page ever. Alex Gershon, cocreator, designed the headers for the Nutra Sweet Pixie page and helped with the html. Thanks Alex!
The Residents: The Residents are an Avant-Garde band that have been creating dreamy, interesting music for over 25 years. They've remained anonymous and are known for performing with eyeballs wearing tophats over their heads.
Bereft: Talent only gets in the way!: Isn't it so true. This is Adam Tyner's band's page, and it's pretty spiffy. There are plenty of songs to download and other stuff.

: Radio Promotion and Music Publishing for Independent Musicians.

---
I'm in no position to say what browser this page is best viewed on, because I'ven't looked at it with every browser. If you notice that I tend to shift from 3rd to 1st person (no one has yet) go away, I don't care. The Headings were graciously made by the lovely and talented Alex Gershon, of Mr. Flippy's Red Light Funtime Party Hour