Welcome to www.nsps.net. Thanks to superfan Lance Johnson for the gift of a domain name!

The New NSPS CD, 'Returning to the Fetal Position' is now available! Purchase it now! Recorded over 1998 and 1999, Jeremy Mathews has now completed this 20 song CD.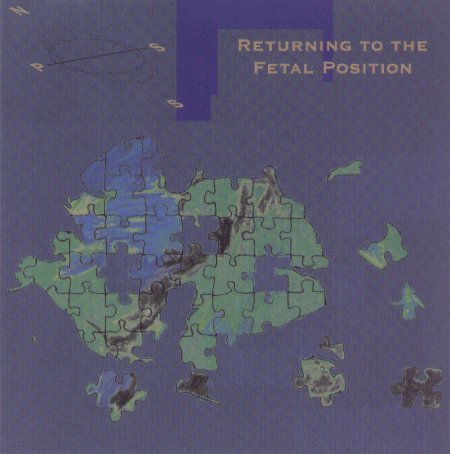 Continue reading for check/money order information and sound samples or just order by credit card by clicking here to order Returning to the Fetal Position on CD for $13 including shipping.

Songs include:

The Garden Gnome's Song, not written under the influenced of drugs.

Civil War, featuring guest drummer "Furious" Joe Irvin.

Sheryl, a love song for a new generation, I guess.

The Self Proclaimed Masters of Pop, a "brilliantly satirical" gem.

Paper Jacket, the odd choice for an opening track. Well, maybe not.

Freemen and Serfs, a tale for the commoners. Due to the rather cheerful use of 'fuck,' the weak at heart may want to stay away from the song.

N.S.P.S
Hello. You've reached the home page of the band N.S.P.S. Since I was the only one who enjoyed the self-depreciating remarks(even though I wrote them)they have been deleted.

Right now, you're probably wondering: "Who are these guys, and what does NSPS stand for?" Well, if you're that curious, N.S.P.S. could stand for a number of things, such as "Neutered Suite Pixie Sticks," "Not So Perfect Strippers," "Nuclear Submarine Pogo Stick," "Nonoxynal Spermicide Penis Sensitivity," "Naughty Syrup Pancake Servings," "Narwal Speaking Proton Spears," "Neccessity for Some Pink Slippers," "Neon Studded Polo Shirts," "Never Sold Purple Shorts," "Nuremburg Sacred Polka Songs," "Nancy Sinatra Plays Soccer," "Now Showing: Penguin Skaters," "Nutra Sour Pixie Sticks," "Neo-Saccharine Phairy Stubs," "Night Stick Pickel Skunks," "Newton Saw Physics Summary," "New Shoes Pinch Socks" "Nightborn Silky Panties Stroker," "New School Penis Suckers," "Near Sighted People Sycle/Suck/Syrup" or "Never Sue Poor Students."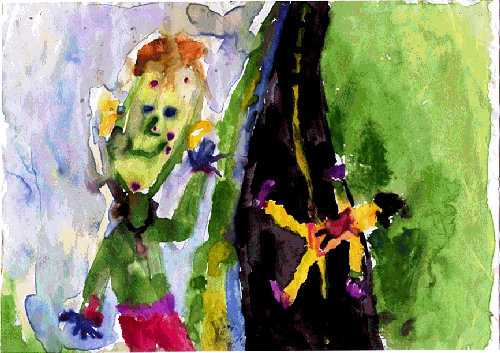 As for "these guys," NSPS is only one person, so quit your complaining. "Who is this schmoe?" you ask. It is Jeremy Mathews. He can play many instruments and write profiles about himself in the 3rd person. But that isn't it. He is a singer who used to call himself a horrible singer but is now getting better. If you like the music you hear on the page, email me and I'll send you some news and information.
Jeremy wrote most of that introduction many years ago, and has just taken the time to edit it and bring it to date. There were also changes due to legal problems. Jeremy has written over 100 songs that have appeared on the demo tapes self-titled, 'Those Wacky Crazy Canadians - a 19 song demo tape),' 'Have a Nice Day,' and the albums 'Those Wacky Crazy Canadians' (32 song album) and the brand new CD, 'Returning to the Fetal Position,' which you would do yourself well to purchase.
---
Jeremy Mathews
nsps@usa.net
All material found on this page or one of its components is copyright 1996-99 Jeremy Mathews, except the Songs, News, Critical Acclaim, Lyrics Headers, and the Those Wacky Crazy Canadians cover, copyright 1997 Alex Gershon. Things NSPS could stand for by Jeremy Mathews, Michael Rose, Mark Ondrey, Matt Powers, Adam Tyner, and B.C. Sterret.
---

I have visited this page
times to make sure that it works.

---
Songs and Information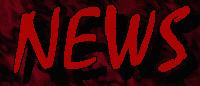 : Updated 1/30/99.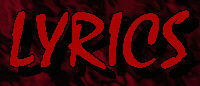 : Um,... The lyrics page is there, but due to technical difficulties, some links are dead.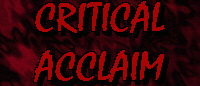 : Read what others have said about the new tape and the music in general.






---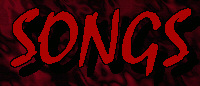 These songs demo forms of material from one of the NSPS tapes, either the 32 song album with over an hour of music on it, THOSE WACKY CRAZY CANADIANS, or the original self titled 18 song demo, very limited copies left. (The demented waving man thumbnail indicates the NSPS demo, still available from Nutra Stick Productions for $4, while the Canadian flag indicates... THOSE WACKY CRAZY CANADIANS, available from Nutra Stick Productions for $5. GET BOTH TAPES FOR THE BARGAIN PRICE OF EIGHT (8) DOLLAIRS!!! All prices include shipping and handling and tapes come with free gifts, such as paper with ink (aka liner notes) protective cassette and screws that make the tape playble and windable, and a transparent small box to contain them). On its way to press is the slick, digitally remastered and remixed Those Wacky Crazy Canadians on CD. For $13, you guarantee yourself a copy and your name will appear in the proffessionally printed liner notes. No credit card payments will be processed and no checks/money orders cashed until the CD is ready to be shipped. You can order them from Nutra Stick Produtions. Mail your money (make check and money orders payable to Jeremy Mathews) to
Nutra Stick Productions
5035 S. Jazz Lane
Salt Lake City, UT 84117


You can also use secure online ordering through GEMM and use your credit card. Prices are US funds.
Click here to order Returning to the Fetal Position on CD for $13 including shipping. Click here to pre-order Those Wacky Crazy Canadians on CD for $13 including shipping.
Click here to order the discount cassette double pack for $8. see the TWCC description, since the TWCC tape is sold out and I don't know if I'll do another tape run.
Click here to order NSPS for $4.
Click here to order Those Wacky Crazy Canadians for $5. Sold out. Possibly temporarily. If you order, a high quality cassette with a color J-Card will be sent. All these copies will be certified with Jeremy's signiture.

Extra special thanks to Adam Tyner for letting me clog up his web space with all these songs.


Coming soon: Actual recordings from the releases in Real Audio! The Happiest Girl in Utah: I recorded a new version of this for the next album, and it was on the first demo. Inspired by a great story, only a more modern one, this song isn't just the corny-love-song-satire-type piece it seems, but also a tribute to the Sherlock Holmes Novel by Sir Aurthor Conan Doyle, "A Study in Scarlet." I assure the fact I live in Utah is strictly a coincidence, and that the reason Utah is mentioned because it is a direct quote from the book. If you don't believe me, read the book.


Nothing He Could Do: This song is a little more straight forward than I usually like to write, but who cares? This song is from the first NSPS release and isn't at all on Those Wacky Crazy Canadians


These Magnets Together: Some say it is one of my best. This song pretty much speaks for itself.


Spark in the Dark (live version): This song has some interesting chords and some great lyrics. It's a tad abstract, and you can interpret it any way you like.


Something Swimming in my Trunks : This short little song features a synthesized bass and organ that don't do much, and a guitar. A very good friend of mine likes this song a lot, so you should too.


Kicked in the Face: The lyrics to this were written by my friend Michael Rose after I had the music for a couple years and couldn't do anything with it. Michael is a very kickass writer and you can find his short stories at Mr. Flippy's Red Light Funtime Party Hour and in his column, Playground Justice at JournalX


Alma Mater: This is a wacky little number. It's got piano, and two guitars, and a strange sort of rhythm.


Ceiling: This is one of my favorites from The mid TWCC recordings. It has a swell organ and a guitar in the back and the same verse repeated a few times with something new in the chorus.


If I Was President: A cool song with a lot of instruments. Need I say more?


The Sponge: An almost incoherent abstraction of things. Enjoyable.


---
Other Cool Music Sites on the Web
The official They Might Be Giants Home Page: The brilliant lyrics and music of John Linnell and John Flansburgh.
Dan Bern Head Quarters: Dan Bern is a fantastic songwriter, and has written tons of great songs.
XTC: Chalkhills: There's no official XTC page, but this is pretty close. Lyrics, discography, biographies, reviews, any information you'd want on this fine, fine pop band.
The Unofficial TMBG Home Page: includes chords, lyrics to released and unreleased songs, interpretations, and lots of other fun stuff.
Bar/None Records: Supports great artist, including Brian Dewan, Drink Me, Freedy Johnston, and early TMBG.
Gershwin Home page:
Mr. Flippy's Red Light Funtime Party Hour: A great page. If you've got a few hours to kill, this is the place. It's not all music, but it has a section of music links. The TMBG link on it leads to Mr. Flippy's TMBG page, possibly the best TMBG page ever. Alex Gershon, cocreator, designed the headers for the NSPS page and helped with the html. Thanks Alex!
The Residents: The Residents are an Avant-Garde band that have been creating dreamy, interesting music for over 25 years. They've remained anonymous and are known for performing with eyeballs wearing tophats over their heads.
Bereft: Talent only gets in the way!: Isn't it so true. This is Adam Tyner's band's page, and it's pretty spiffy. There are plenty of songs to download and other stuff.

: Radio Promotion and Music Publishing for Independent Musicians.

---
I'm in no position to say what browser this page is best viewed on, because I'ven't looked at it with every browser. If you notice that I tend to shift from 3rd to 1st person (no one has yet) go away, I don't care. The Headings were graciously made by the lovely and talented Alex Gershon, of Mr. Flippy's Red Light Funtime Party Hour

This IndieRing site owned by Jeremy Mathews.
[ Previous 5 Sites | Previous | Next | Next 5 Sites | Random Site | List Sites | Indie Q+A Forum ]
[ Artists | Bands and Musicians | E-zines | Independent Labels | Indiering Craft Mall | Indiering Music Mall | Journalistic Arts | Music Biz | Comments ]