NSPS and Friends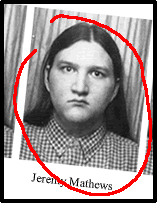 Jeremy Mathews
In 1996, Jeremy Mathews founded NSPS as his one-man-band project when it became clear no one wanted to play music with him. Since starting with a Tascam four-track machine, he's experimented with various lo-fi and hi-fi techniques in his projects. In addition to the NSPS material, he's produced and engineered songs for various bands. These bands include B.C. Sterrett's Extra Credit (recently known as Field Trip)—which he also occasionally plays guitar and keyboards for in concert—and The Mania Lab Experiments, a jazz / rock / classical / noise art / spoken word / vocal / instrumental recording project done with members of the current NSPS live lineup. Jeremy is also assistant editor and film critic for RED Magazine and a filmmaker. He also scores films. Over the years, Jeremy has worked with several cool people and would like to introduce them to you.
B A N D &nbsp&nbsp M E M B E R S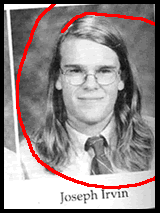 "Furious" Joe Irvin
NSPS found a third sound—after Jeremy's studio work and solo guitar performances—with a nifty backup band in late fall, 2001. The stunning drumming of "Furious" Joe Irvin is the only non-Jeremy performance to date to appear on an NSPS recording ("Civil War," from Returning to the Fetal Position—he did the cow bells part and everything). "Furious" got his nickname after a performance with Jeremy, Matthew Wallace, Aaron Leitko (the lineup of The Mania Lab Experiments) and guest singer David Eldridge, in which he never stopped drumming through the entire set. He's actually a very subdued guy, but when one is lucky enough to be given a nickname, he/she should take it, damn it! Irvin's wide musical interests center on the prog-rock of Rush and Dream Theater, which is evident in his band Signal, which will soon have to change its name. Fortunately, Furious Joe can also get creative and angry playing beats for NSPS' avant-pop, and does so in concert.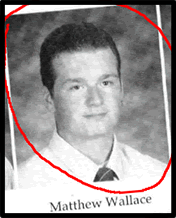 Matthew Wallace
Jeremy first met guitarist / keyboardist / tuba player / bass player / wannabe DJ Matthew Wallace in PE class during the first semester of freshman year in High School. Jeremy was a very bitter dude, about PE and a disappointing debut performance and being a high school freshman, and wasn't very receptive to Matt's music-talk and compliments like "that was some crazy shit you were playing." A year or so later, Jeremy took his head out of his ass and realized that Matt knew his shit, and produced a homework assignment cover of Ozzy Osbourne's "Crazy Train" in which the lyrics were changed to promote community service. The organ part was later used in a car commercial, but Matt destroyed the original master tape (despite the fact that Jeremy paid for the physical tape, at least he thinks he did). Eventually, the duo started recording some noisy compositions that soon became part of The Mania Lab Experiments. Matt became interested in techno music and DJ-ing and also brought that sound to the table. He currently plays guitar and keyboard at the NSPS live show.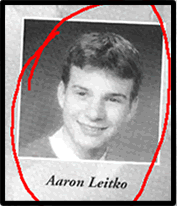 Aaron Leitko
Low-frequency groove manipulator Aaron Leitko doesn't currently live in NSPS' hometown, but will always hold a special place in our hearts and appear / record with NSPS when he's in town (at least he better). He's currently playing a mean electric bass for several bands, including an improvisational jazz group and a no-wave band that covers Nintendo-game themes and Madonna songs. He's also been playing some slide guitar lately and could, god forbid, make a big instrumental switch. He also attempted to engineer a recording, but apparently didn't do a very good job. His musical knowledge spans the history of pop and rock and he'll tell you everything about every poseur and authentic indy artist around today. Plus, ladies, he's not engaged to be engaged to anybody, so check out that adorable face. The tense relationship between Aaron and Matt led the to end of The Mania Lab Experiments (not exactly true because TMLE isn't officially gone, but it sounds intriguing).
NON-MUSICAL COLLABORATORS
Toronto native Michael Rose is a writer, filmmaker, and, at least in the instance of NSPS' "Kicked in the Face," a lyricist. He's written a novel called Lazar Sees Stars, and a ton of short stories, some of which appeared in his Playground Justice column in the now-extinct web magazine JournalX. If the rest of JournalX was as good as Playground Justice, it would still be around. Jeremy met Mike via the Internet after falling in love with the now-extinct web page "Mr. Flippy's Red Light Fun Time Party Hour," which he found from a mutual admiration of the music of They Might Be Giants and other similar bands. The page is no longer available, which, in terms of web pages, is like not having an existing print of "Citizen Kane." The great designer Alex Gershon, who went on to design the cover of Those Wacky Crazy Canadians, designed the page. Alex is also the first person Jeremy ever traded bootleg tapes with. The other artwork Jeremy didn't do himself was by B.C. Sterrett, who drew the puzzle pieces on the CD of Returning to the Fetal Position. As mentioned, Jeremy worked with Mr. Sterrett musically in the past. Blair hosts the Oddity Rock Radio Show (www.interstellarcafe.com) and Jeremy met him when he appeared for an interview and live performance. Blair is also a cartoonist and Jeremy enlisted his help on the recording-medium artwork that he couldn't draw or trace.